2ND ANNUAL TROUT N ABOUT 5.5K RACE
March 24, 2015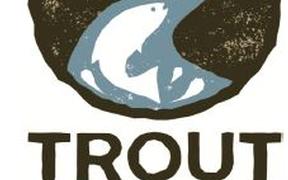 Register today for DRBA's 2nd Annual Trout N About 5.5k race!
The Trout N About race is a fundraiser to support the award winning Trout in the Classroom program. The race will be held on May 30th, 2015 at 10am on the Fieldale and Textile Heritage Trails in Fieldale, VA.
Packet pickup will be at 8:45am
Race starts at 10am
Early registration: $20
After May 15 and on Race Day: $25
Early registration will receive t-shirt and goody bag so be sure to registered early!
The course will be a little over 3 miles and will possibly include some more "rugged" terrain on private property and a portion of the beautiful Smith River. Be sure to wear your old running shoes because you are sure to get wet in this fun race!
Race is suitable for all ages and walkers or runners.
To register for the race and learn more about Trout in the Classroom, please visit www.danriver.org/tic
You can view the information flyer with race details here.