Earth Day is Coming! Here's how you can celebrate with DRBA.
April 20, 2017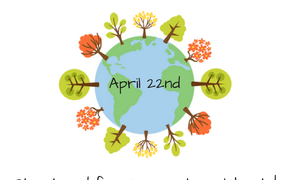 Do you want to help us protect and restore the health of the Dan River Basin? Here are three easy & fun ways to celebrate on Saturday, April 22nd.
Stay at Home & Save the Earth

Pollution from stormwater runoff is the #1 health threat to our waterways. Become a Water Protector and get your kids motivated with Kids4Rivers from the comfort of your home.

You can also support healthy rivers and environmental education year round as a DRBA Sustainer.


Go Outside & Celebrate

Check out one of the many Earth Day celebration & cleanup events happening around the basin, or use our interactive map to discover and explore somewhere new!

If you can't make it to an event, consider a donation to help supply hundreds of volunteers with gloves, garbage bags, water and more year round!


Be our eyes & ears on the river

DRBA's Citizen Water Quality Monitoring program engages citizens of all ages and abilities to protect the Dan River and its tributaries. Start by becoming a River Watch Monitor.

If you aren't able to become a monitor yourself, support your local volunteers with a donation to ensure that local waterways continue to be protected each and every day.
We hope you'll join us this #DRBAEarthDay!