JOIN THE JOBS, FORESTS & RIVERS INITIATIVE
September 1, 2013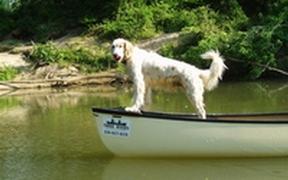 When you register, you can choose the section of the Dan, Mayo, or Smith River you want to clean up, or we'll help find the right section or team for you. Your team can choose your date(s) in September or October. You can also be on a Lake Crew or Pit Crew, sponsor the event, or purchase an item to help fund the cleanup. So, come and join us! Contact Jenny Edwards at jedwards@danriver.org or (336) 339-6169.
DRBA's participation in the river clean up is part of the Jobs, Forests, and Rivers Initiative.
In 2012, the Dan River Basin Association (DRBA) received funding and other support from the Reidsville Area Foundation, Kresge Foundation, Model Forest Policy Program (MFPP), and DRBA members to embark upon a one year planning process to prepare a water and resource resiliency plan focused on optimizing public health in and economic viability of Rockingham County in the face of resource stressors. Land uses and extreme weather events challenge the county's economic development, wildlife, and recreation resources; the plan identifies the risks and proposes specific solutions.
Because tourism-related activities are the only rising business trends in Rockingham County, DRBA is helping lead the effort to keep the county beautiful and attractive to visitors as well as raise the quality for our citizens.