PARTICIPATE IN DRBA'S NATURE PIX CONTEST!
January 7, 2015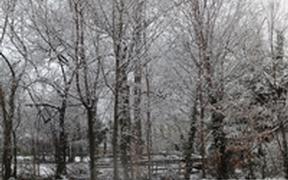 You can have your photo published in DRBA's bi-monthly e-newsletter and have a chance to win a prize! Pictures can be of anything (or anyone) but must be related to natural and/or cultural resources of the Dan River Basin. Simply submit your electronic photo (less than 2 MB) anytime during 2015. Two winners will be chosen each month and featured in our E-Newsletter Nature Pix.
E-newsletter readers will have an opportunity to vote for their favorite DRBA Nature Pix in January, 2016. The winner will be announced at DRBA's Annual Meeting on the first Saturday in March, 2016. The winner will receive a free DRBA Family Membership and a basket of goodies gathered from around the Dan River Basin.
Don't miss out on your chance to be showcase on our website and e-newsletter!