For Classrooms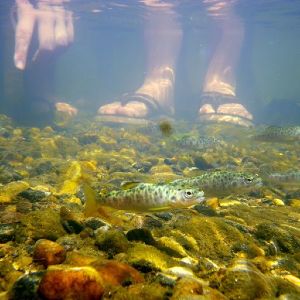 Training our children to be good stewards of our planet should always be a top priority. DRBA in the Classroom is an amazing menu of programs that brings nature to the classroom and makes it a mission to improve math and science grades, inspire environmental awareness and teach an appreciation of the natural world. DRBA in the Classroom connects students to their local watershed and you as a facilitator are the important link to that connection.
Educational Programs:
"Tub O Bugs" Introduces students of all ages to the wonders of aquatic insects (macroinvertebrates) that sustain our river and stream ecology.
Water Quality Monitoring
Introduces students to water quality testing using chemicals and physical properties. Students learn protocols and techniques for monitoring local stream, collecting data and learning how to help keep them healthy.
Flora and Fauna Presentations
A knowledgeable staff member educates the students on your choice from a variety of topics relating to plants and and animals found in nature throughout the Dan River Basin.