DAN RIVER ACCESS SURVEY
February 23, 2016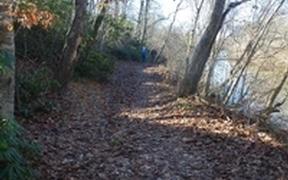 Rockingham County, N.C. is seeking citizen input on what type of features they would like to see incorporated into a new river access and park on the Dan River. The park will be located approximately mid-way between the Town of Madison and Settles Bridge on the Dan River.

Please take a moment to complete this brief survey, and provide any suggestions you may have for the overall design, amenities, and activities you wish to see there. The deadline to complete the survey is 4:30 p.m. on Friday, March 18, 2016. All answers are optional.

For questions about the survey, please contact Dr. Mable Scott, Rockingham County Public Information Officer, at mscott@co.rockingham.nc.us or Jenny Edwards, DRBA Program Manager, at jedwards@danriver.org.