Master Planning
Rockingham County, NC Outdoor Recreation Master Plan Public Meetings
Join us to learn more and discuss Rockingham County, NC's Outdoor Recreation Master Plan. At this public meeting, you will learn more about the potential master plan, be encouraged to discuss future projects, and share your insights.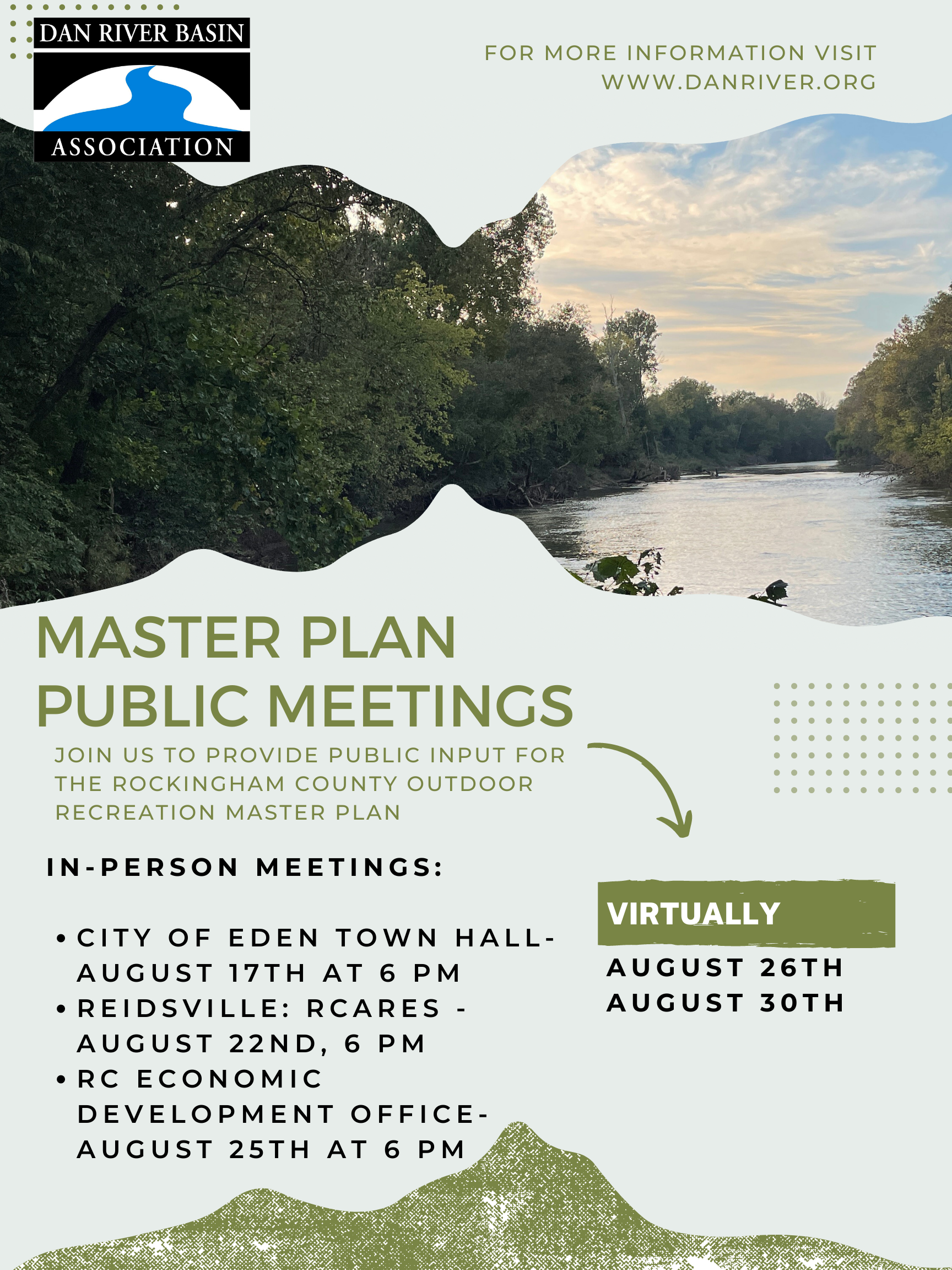 In-person meetings:
City of Eden Town Hall- August 17th at 6 pm
308 E Stadium Dr, Eden, NC 27288
Reidsville at RCARES Senior Center - August 22nd at 6 pm
102 North Washington Avenue, Reidsville, NC 27320
RC Economic Development Building- August 25th at 6 pm
425 NC 65, Reidsville, NC 27320
Virtual Meetings:
August 26th on Zoom:
Register in advance for this meeting
August 30th on Zoom:
Register in advance for this meeting


---
Master Planning
DRBA works with partners to develop master plans for local government, property owners and businesses who want to develop trails, greenways, river access points, blueways and blue trails.
We follow a four-phase planning format which is flexible and can be designed to meet the needs of the project.
PHASE 1: Review and Refine GIS Data & Concept Map
PHASE 2: Stakeholder and Public Involvement Process
PHASE 3: On-Site Assessment & Fieldwork
PHASE 4: Final Master Plan Report & Maps
The Master Planning process can take between 3 - 18 months to complete and planning costs can range between $5,000 - $500,000 depending on the scope of the project.
Our newest Master Plan -
2019 Rivers & Trails Recreational Use Plan, Martinsville & Henry County, VA