The Floating Lotus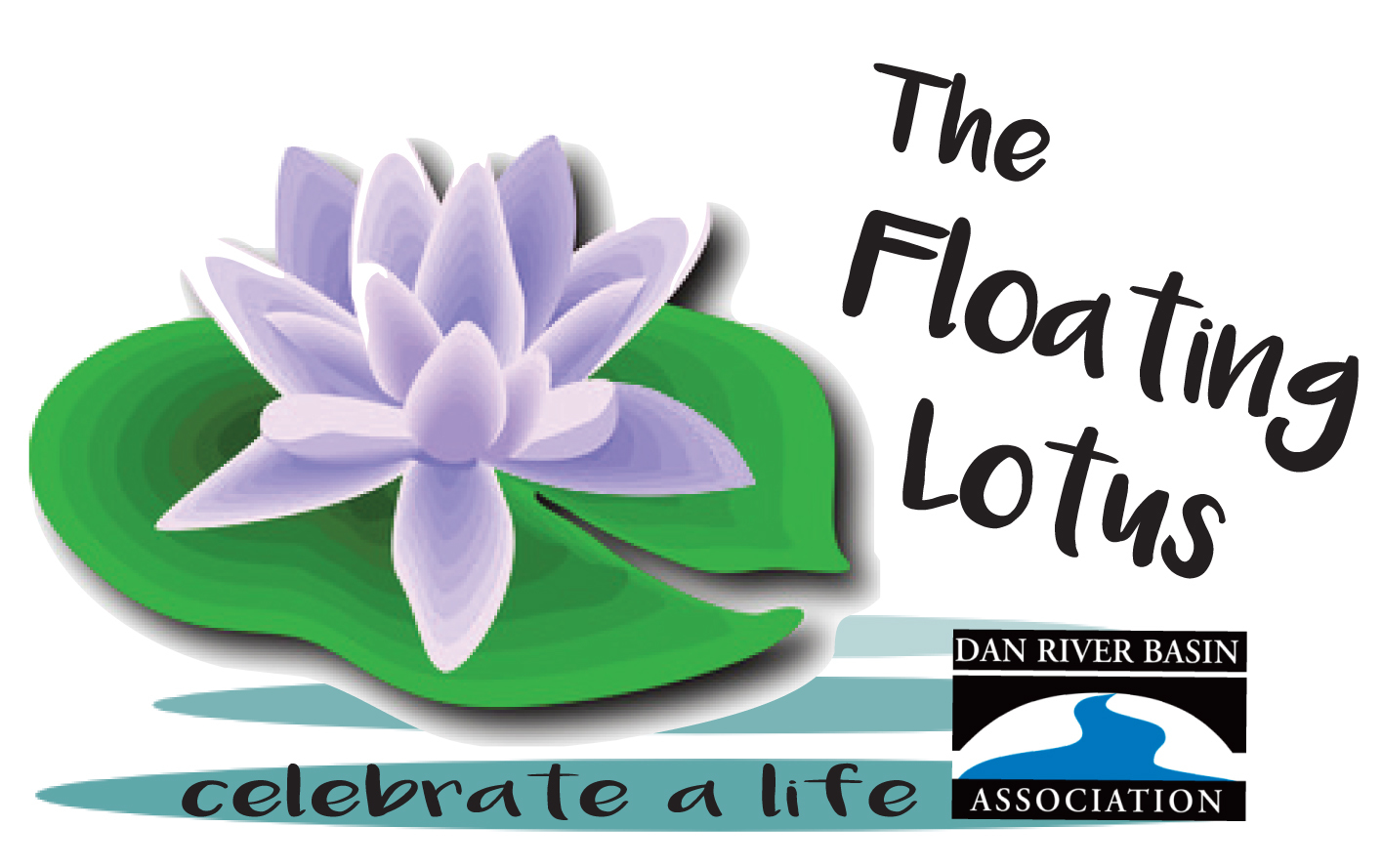 The Floating Lotus
September 28, 2023 at 6:30pm
Riverview Park - 1072 Irisburg Road, Axton, VA
(Adjacent to the Smith River Sports Complex)
The Lotus Flower represents eternity, purity and divinity.
Honor your loved ones, celebrate a friendship or commemorate a special event in the most beautiful and memorable way at the Floating Lotus event on September 28, 2023 at 6:30pm.
Each lotus flower is made from recycled plastic bottles. Honor all of the people and pets you love - and have loved - as you set your flowers afloat at sunset.
Proceeds from the Floating Lotus will help DRBA protect our local rivers and provide environmental education for thousands of youth.
---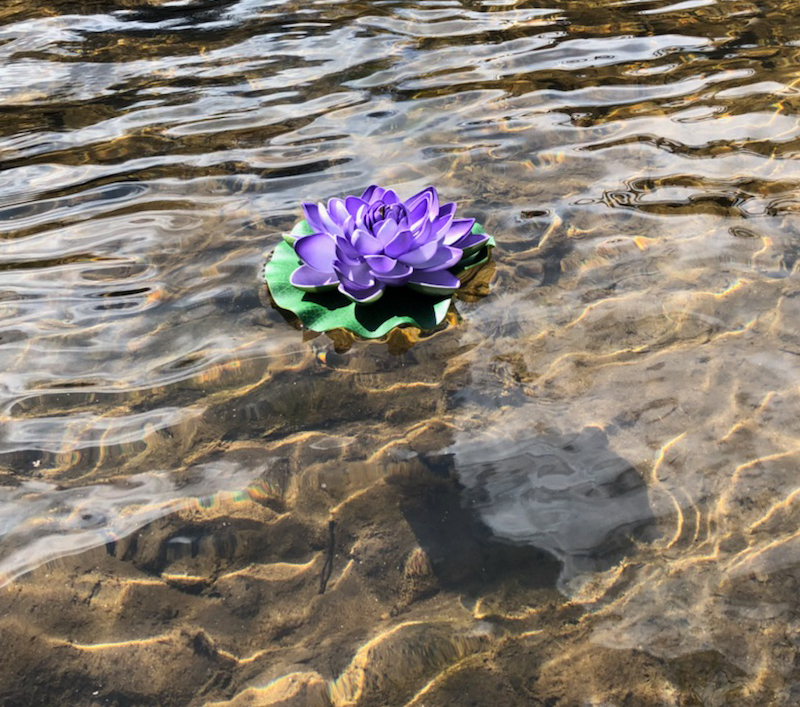 Reason's why people have bought their flowers:
"I bought my flowers to celebrate my sister's wedding!" TH
"I am buying my flowers in memory of our family dog, Wolfgang" AW
"To honor my Mom & Dad's 60th Anniversary" CH
"To celebrate my husband's retirement!" TF
Write us a Comment in the Donation Box below and
let us know why you are buying your Lotus Flowers!
How to get your Lotus Flowers!
ONLY $20! Use the donation box below OR cash only at the event. You will be able to choose up to 30 lotus flowers when you get to the event. You'll also get a ticket for a free slice of homemade cheesecake from The Boardwalk Baker and a drink. You can take lotus flowers home after the event.
$5 per flower (cash only) at the event. You can choose your flower to set afloat and take home after the event.



What to do when you get to the Floating Lotus

If you cannot make the event, we will be happy to set your flowers afloat for you.

Stop by the welcome table and check-in.
If you purchased your flowers online, we will have your name and you can choose your lotus flowers. You will also be given a ticket for a free slice of cheesecake and drink. Additional slices of cheesecake and drinks will be available at an additional cost.
If you plan to purchase your flowers at the event, we will be accepting cash only. You can purchase flowers individually for $5/each or $20 for up to 30 flowers.
Set your flower(s) afloat in the pond as the sun sets.
Bring a lawn chair and/or blanket sit and watch the sunset and share stories about who you chose to honor with a lotus flower.
We cannot promise that you will be able to take home the exact flower you set into the pond, but you will have the opportunity to take as many flowers as you purchased home with you.
---
Thank you to Henry County for providing the beautiful venue for the event!
NOTE: Lotus flowers will be placed on the pond and all will be recovered after the event.