Lotus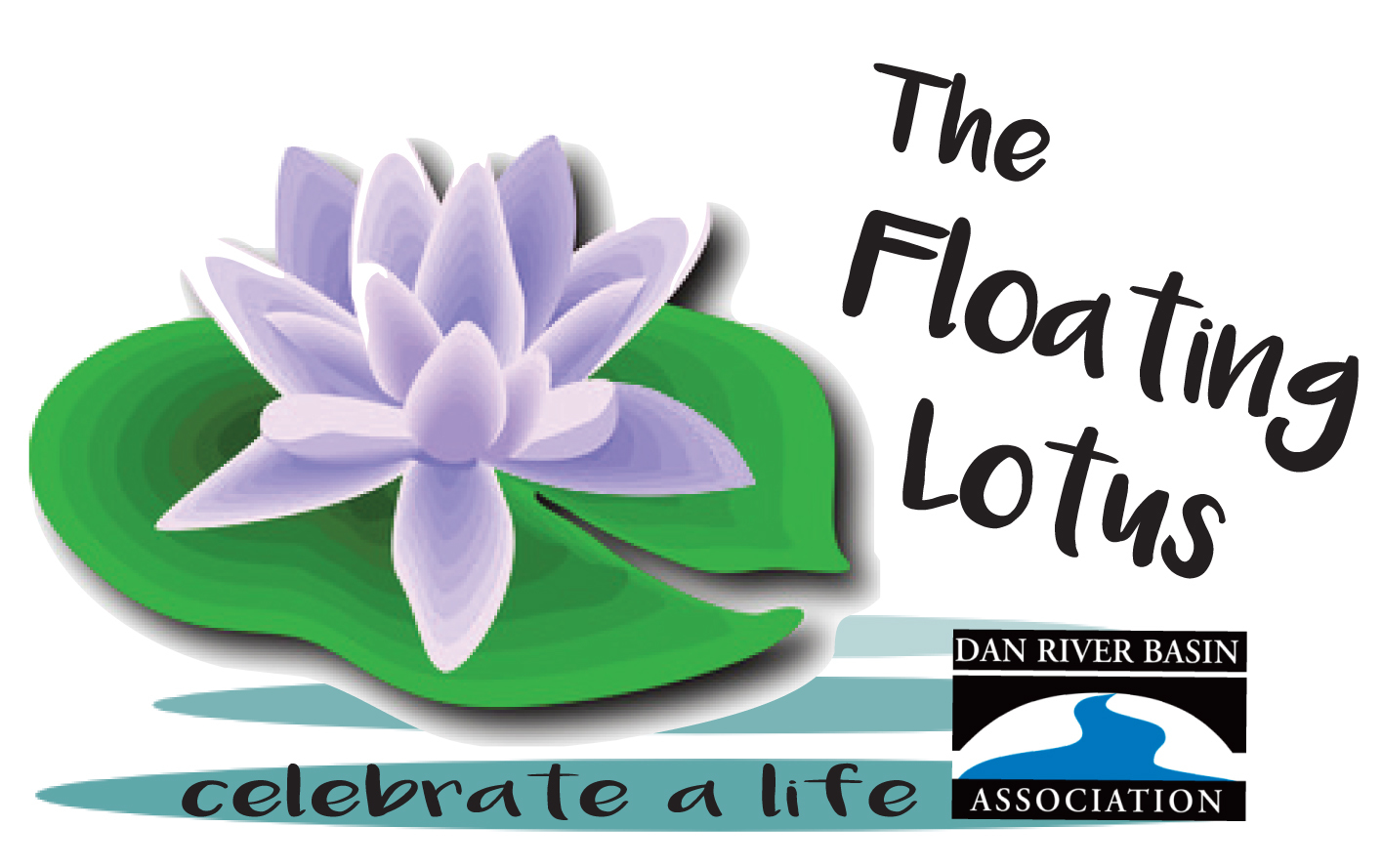 Thank you!
This event was a huge success and thank you to the sponsors, volunteers and people who purchased lotus flowers!
READ THE NEWS RELEASE
VIDEO COMING SOON!
Let us know if you think we should do this again next year in Martinsville and Henry County, VA?
About the Floating Lotus...
Honor your loved ones, celebrate a friendship or commemorate a special event in the most beautiful and memorable way. The Lotus Flower represents eternity, purity and divinity. Watch your flowers, which are made from recycled plastic bottles, float down the Smith River at this unique event and have the chance to win awesome prizes!
Flowers will float down the Smith River on June 23 @ 3pm.Proceeds will help DRBA protect our local rivers and provide environmental education for thousands of youth. Event proceeds will also support Gateway Streetscape Foundation, Inc. which keeps our gateways beautiful, improves our local economy and protects our natural resources.
It doesn't need to be said for those who know DRBA and understand that we are responsible protectors of our waterways... but for those who don't know us, you can be assured that we will remove EVERY SINGLE FLOWER from the river after the event. Everyone knows that litter in our rivers - even pretty litter - doesn't belong in our waterways.
SOLD OUT! Get your Lotus flowers by June 18!
POST WHY YOU BOUGHT YOUR LOTUS FLOWERS HERE!
Scroll down for the best viewing sites to see the flowers or click here.
---
Buying Options - SOLD OUT!
$6 each
Corsage (4 for $20)
Bouquet (12 for $50)
---
Our Sponsors
Wright Funeral & Cremation Services, Inc.
AD ART
Collins-McKee-Stone Funeral Home
Dam Good Equipment Company
Radial