Clean Ups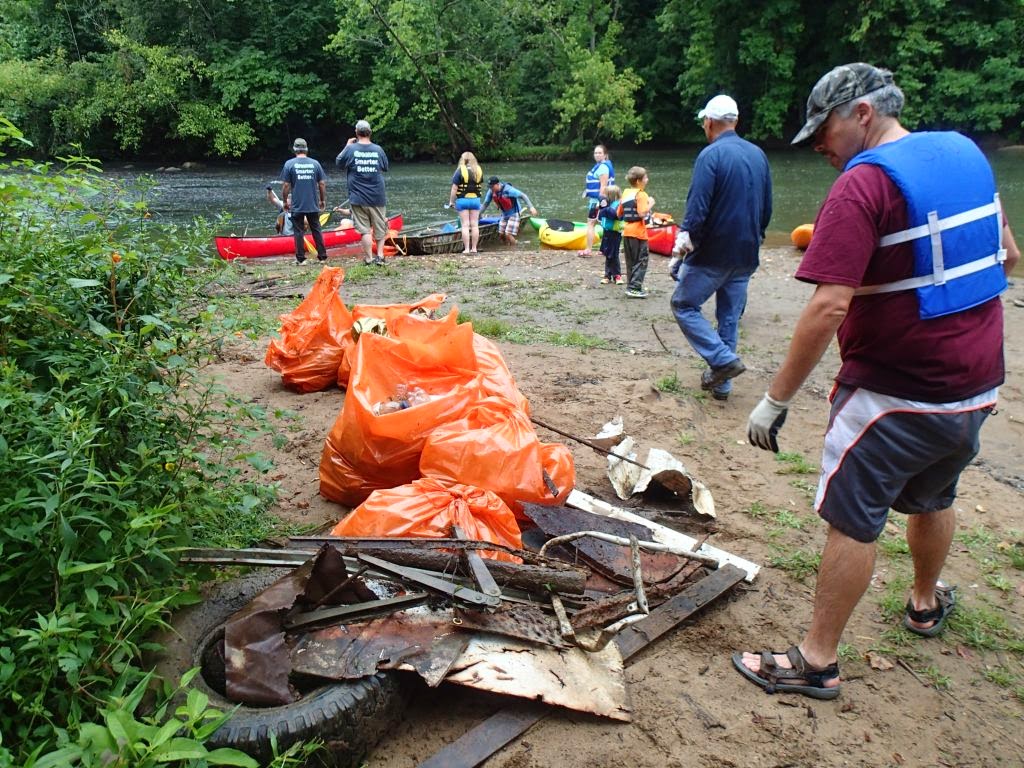 Cleaning up litter increases property values, lures in new employers, and makes our drinking water cleaner!
Our wonderful volunteers are tired of seeing trash in our streams, creeks, rivers, streets, alleyways, and parks. They participate in our big clean up events annually, and they get out and pick up tons of litter and clean up hundreds of miles of waterways and trails on their own – they rock!
They also help maintain our water and land trails in the basin by removing trees and other natural debris that blocks the trail, making them easier to navigate and safer for everyone.
3 Ways to Get Involved
Join a scheduled DRBA volunteer clean-up. These events are usually posted both on our homepage and on this page.
Or, organize a Cleanup Crew Project and direct your own trash cleanup event on any day of the year. You choose the "who, where and when" and we provide the necessary supplies, including trash grabbers, gloves, bags, and first aid kit. All you have to do after the cleanup, is submit the Clean Up Crew Form. Don't forget to take pictures of the action and the trash cleaned up.
Or, when you go out to enjoy a water or land trail, simply clean up natural debris or litter along the way. You can also submit a complete a Clean Up Crew Form even if it's just you doing the cleaning up. Don't forget to take pictures of the area before and after and send them in with your form.
---
Getting Started


Step 1: Choose your cleanup location.
Step 2: Recruit your cleanup crew or just keep it simple and go on a hike or paddle with a few friends.
Step 3: Contact DRBA if you need supplies by email or phone (336) 627-6270.
Step 5: Return any supplies you borrowed that were not needed to a DRBA office.
Step 6: Complete the Clean Up Crew Form above on this page. Once your Clean Up Crew form is submitted, we'll add it to the clean up sites. If you email us a picture, we'll also post it to the clean up site. Your Clean Up Crew Form also helps us keep track of areas that have been cleaned and those that still need a caring clean up crew.