Staff Listing
Tiffany Haworth
Executive Director
(336) 627-6270
thaworth@danriver.org
Tiffany joined the DRBA staff in 2011 and her work touches the entire Basin - building partnerships, advocacy for the protection of our natural resources and multi-state and national initiatives. She works closely with the entire DRBA Team to develop and implement programs that will protect and preserve our natural and cultural resources through education, recreation and stewardship. Tiffany's 25+ years of experience ranges from the corporate to the education to the nonprofit sectors and focuses on strategic marketing, fund development, collaborations and start-up community initiatives. She has received several national awards for her communications and community initiatives and has presented at conferences all over the country. Prior to DRBA, she worked with United Ways in NJ, PA, IL and VA and as a capacity consultant and corporate philanthropy consultant for clients internationally. Tiffany is an avid hiker and paddling enthusiast.
---
Krista Hodges
Education Outreach Manager
(276) 634-2592
khodges@danriver.org
Krista joined the DRBA team in 2011 as the Education Coordinator and was later promoted to Education Manager in 2015. Krista is a graduate of Averett University where she majored in Biology with a focus on Environmental Studies and Ecology. Krista's background includes work as an intern Park Ranger for the US Army Corp of Engineers at Philpott Lake, a Math & Science Advisor for the Upward Bound program at Patrick Henry Community College, and most recently as a Shrimp Aquaculture Specialist for the Virginia Tech and Blue Ridge Aquaculture Research and Development facility. Krista leads a variety of DRBA environmental education and outreach offerings including coordination of the award-winning Trout in the Classroom program, Streamside Trees in the Classroom and Citizen Water Quality Monitoring training. Krista is also responsible for developing new environmental education programs for the entire Dan River Basin. Krista and her family love being outdoors hiking, biking and paddling and managing their family farm.
---
Melissa Mericle
Office & Finance Manager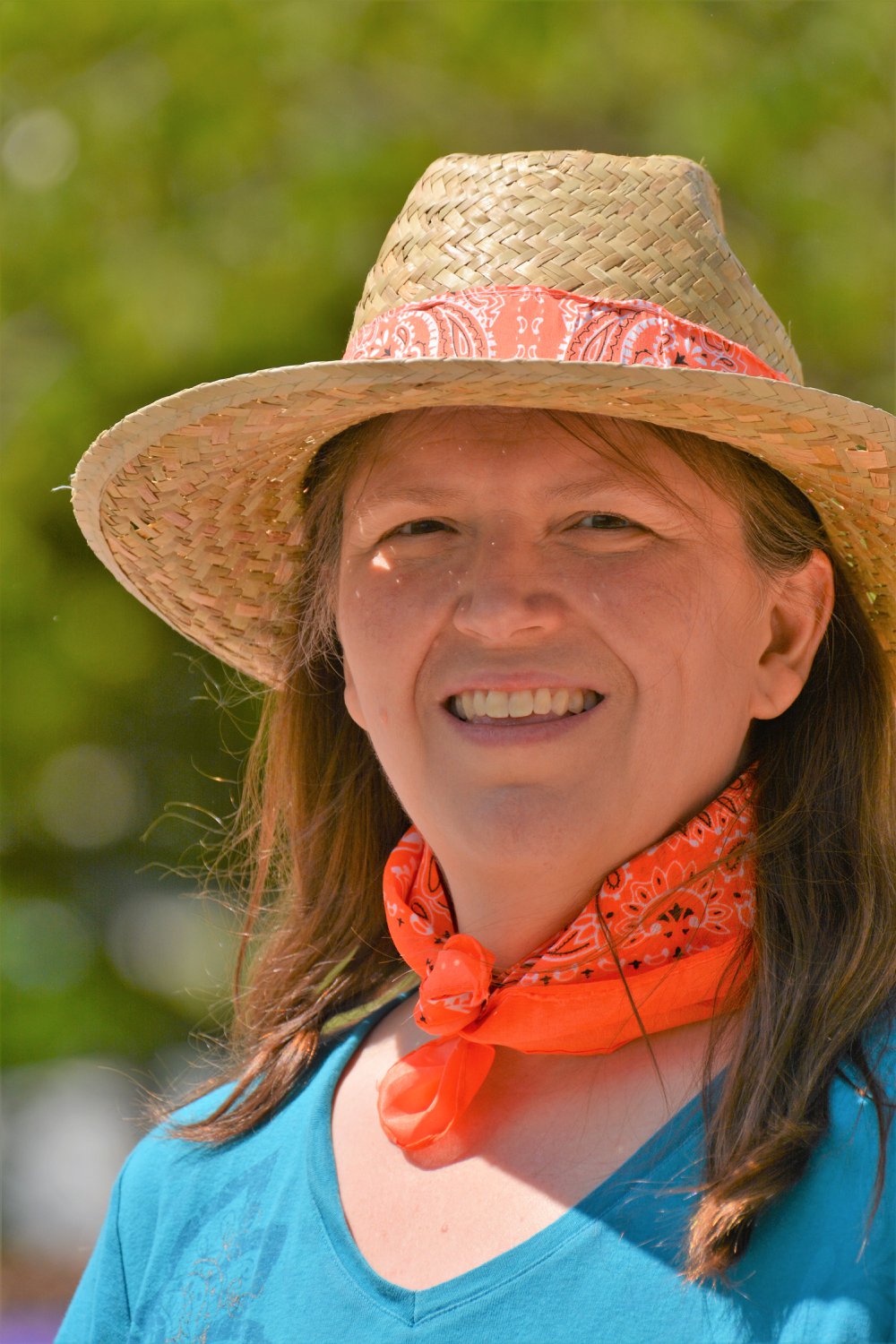 (336) 627-6270
mmericle@danriver.org
Melissa joined the DRBA staff in 2020. Melissa brings extensive experience to DRBA. She has an impressive administrative and financial professional background and a passion for working with non-profit organizations. She has worked in a leadership role at the Moravian Church, Rockingham County Arts Council and Theatre Guild of Rockingham County. She loves hiking and is a beginner kayaker. She works closely with the Executive Director, Program Managers, and the Treasurer.
---
Brian Williams

Virginia Program Manager
(276) 634-2545
Brian is the Virginia Program Manager for the Dan River Basin Association and has been with DRBA since 2008. A Virginia SOS certified water monitor with a background in wildlife biology, water quality, conservation, fisheries, construction, animal husbandry, education and wildlife preservation, he works with community partners on conservation, restoration, master planning and asset-development projects throughout the Dan River Basin. Brian also manages DRBA's recreation programs which include identifying, planning and constructing parks, river accesses and trails. His favorite programs involve working with youth and introducing people to the rivers and trails in our region. You'll find Brian on a river in our region every chance he gets.
---
Anna Wheeler
NC Program Coordinator
(336) 627-6270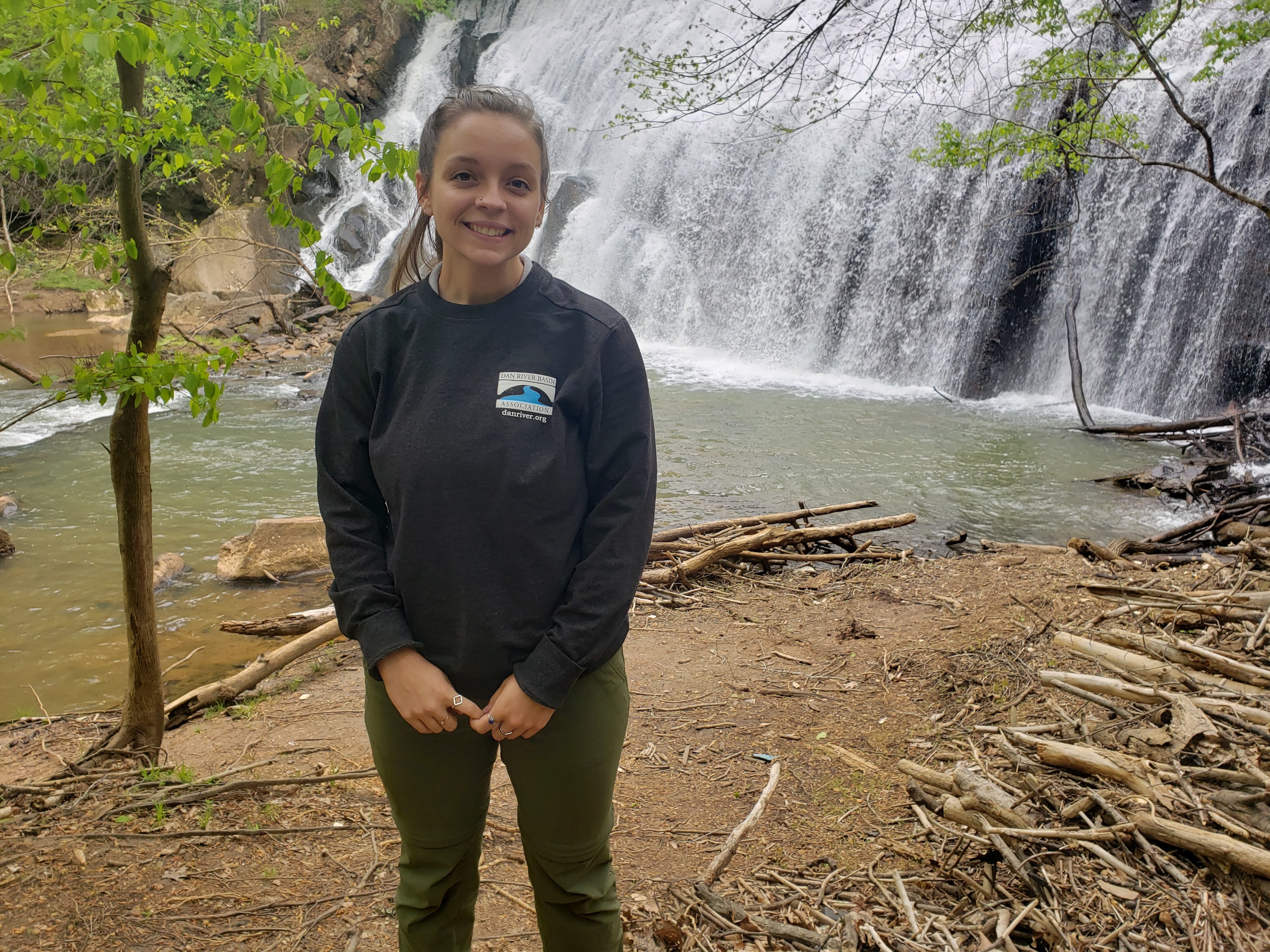 Anna joined the DRBA staff in 2021. An Appalachian State University alumna, she studied Biology with a concentration in Environmental, Ecology, and Evolutionary Biology with a certificate in Geographic Information Systems (GIS). She also has attended the Duke TRAILS at RCC program which provides trail building and contracting training. Prior to DRBA, she worked with the Girl Scouts. At DRBA, Anna has assisted with the implementation of the Martinsville/Henry County Rivers and Trails Master Plan and is currently coordinating recreation, education, and stewardship programs in DRBA's North Carolina service area. Anna loves to create new opportunities to share the outdoors with everyone. You can find Anna hiking a trail, paddling with friends, or trying out a new restaurant!
---
Regina Flora
Assistant Educator
(276) 634-2592
Regina joined the DRBA team in 2023 as an Assistant Educator. She is a graduate of Old Dominion University where she majored in Professional Communications, then completed her Master's in Occupational and Technical Studies with concentrations in education. Regina's background includes volunteer work as an Virginia Master Naturalist and she serves as chair for Education Outreach with the Southwestern Piedmont Master Naturalist chapter. She also volunteers as a CWQM. Over the past years Regina has led many interpretive walks and outdoor learning sessions as a leader for Boy Scouts of America. She leads official hikes as a southern ambassador for Girls Who Hike Virginia. She was also previously employed as the Asst Director for SEMAA. Regina loves to travel and explore diverse outdoor places around the world. She has visited all 50 states and several other countries. At home she gardens, hikes, and is an avid birdwatcher.