Visit the DRB
A visit to the Dan River Basin is like nothing you will ever experience anywhere else in the world. Amazing vistas, five major rivers, half a dozen lakes, hundreds of miles of trails, historic and cultural sites, abundant wildlife, clean air, good food, and the most friendly people on the planet.
Visit our Interactive Map for sites and visitor information.
Cool Things to Do in the Basin!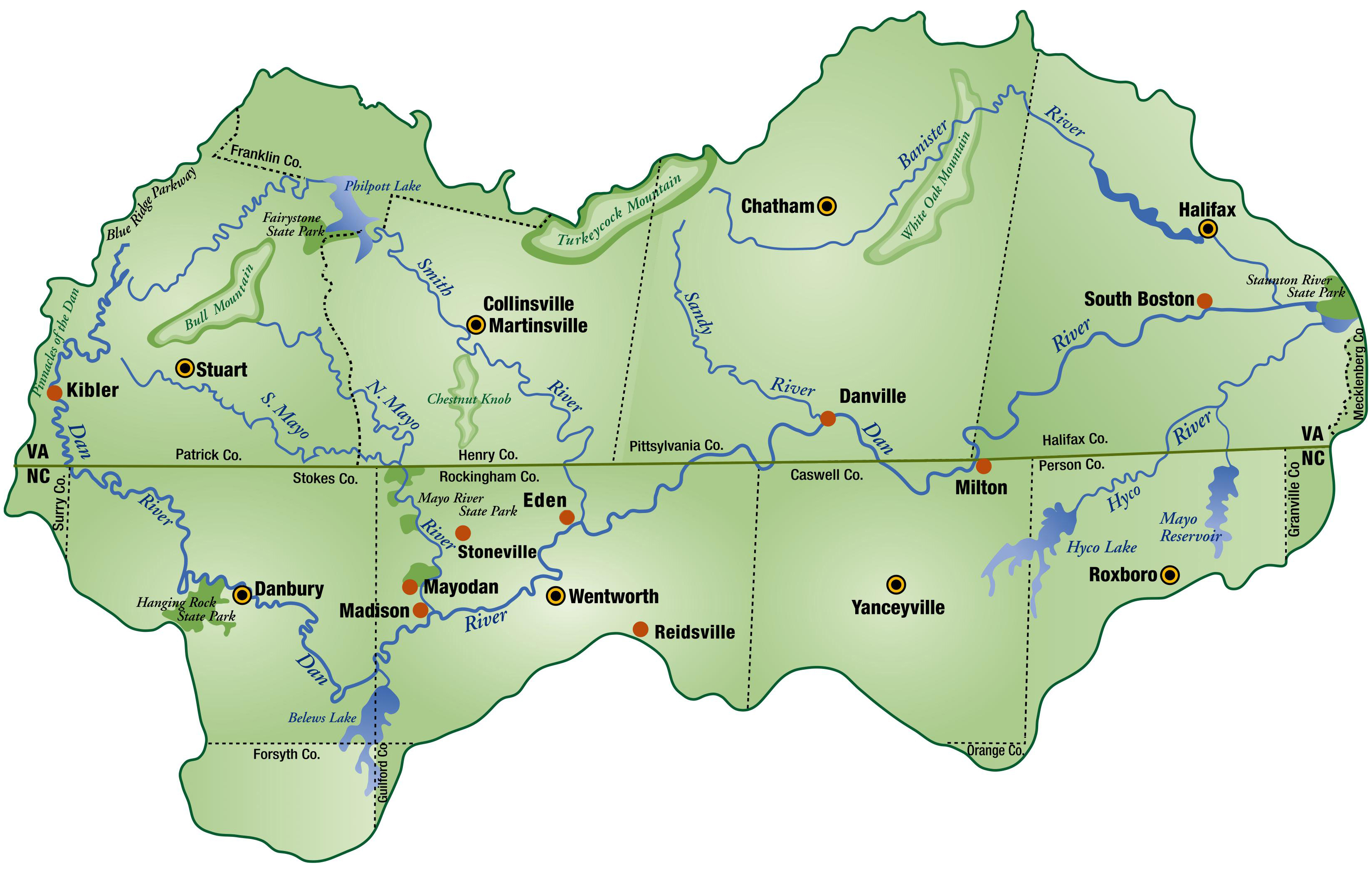 Basin BINGO!
Hike the basin this spring from March 6th, 2021 to May 1st, 2021 with our new Basin BINGO game!
How to Play Basin BINGO:
STEP 1 – Download Your Basin BINGO card, which includes the Basin BINGO game board plus a list of trails in the Dan River Basin.
STEP 2 – Plan to hike at least 4 times: using the board as a guide, that's across, down, or diagonal to complete a row! Write in the square the date & trail you hiked at that access area. Use one square per day & area hiked. Areas are listed multiple times, so if you hike trails at that area multiple days, write them in on multiple squares for that area. Use the FREE space only if you only if you take a break and enjoy the natural beauty of our region while you are out on a trail.
STEP 3 – Challenge yourself with optional add-on efforts! Complete even more trails than the minimum! Bring a new friend with you on each hike! Or consider having your friends and family sponsor your hikes — $5 for every trail complete, or $1 per mile! Your donation will help the Dan River Basin Association respond to the growing demand for safe, accessible outdoor spaces.
STEP 4 – Share the fun. Use the hashtag #BASINBINGO and tag us on Facebook (@DanRiverBasinAssoc) or Instagram (@DanRiverBasin) or email your pics to drba.nc@danriver.org.
STEP 5 – Submit your completed Basin BINGO card by MAY 1, 2021 to claim your DRBA magnet and a chance to win other prizes, while supplies last. Submit to drba.nc@danriver.org OR mail to: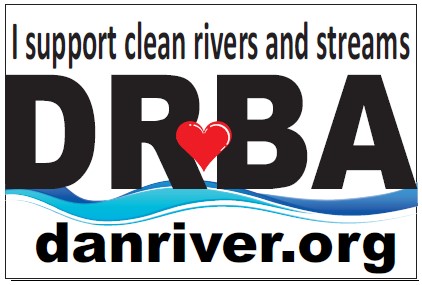 Dan River Basin Association
Attn. Basin BINGO
413 Church Street, Suite 401
Eden NC 27288
Other Cool Things to Do!
Check out Philpott Lake Blueway for a relaxing and educational paddle.
Pick up a Martinsville/Henry County Historic Driving Tour Guide at the Martinsville-Henry County Heritage Center and Museum, 1 East Main Street, Martinsville, VA
Pick up a Caswell County Historic Driving Tour Guide at the Richmond-Miles History Museum, located at 15 Main Street, Yanceyville, NC or order online
Find Fishing and Boating Trips, Virginia Department of Game and Inland Fishing
---
Schedule a hike or float
DRBA Members, DRBA Corporate Members and DRBA Community Partners have the opportunity to schedule free or reduced cost outings. For non-DRBA members, an outing can be scheduled by contacting your nearest DRBA office or clicking on the Outfitters/Campgrounds links below. Prices vary depending on the length of the outing, how many people, the age of the participants and equipment needs. DRBA partners with local organizations and outfitters, when available, to give you the best experience on our rivers and trails.
---
Types of Hikes of Floats
Just for Fun
Flora & Fauna
Historic Landmarks
Natural Exercise
Team Building
Dog Walks
Earth Science
For Beginners - hiking or paddling
Sky Watching (night)
---
Outfitters and Campgrounds