Visit the DRB
A visit to the Dan River Basin is like nothing you will ever experience anywhere else in the world. Amazing vistas, five major rivers, half a dozen lakes, hundreds of miles of trails, historic and cultural sites, abundant wildlife, clean air, good food, and the most friendly people on the planet.
Visit our Interactive Map for sites and visitor information.
Cool Things to Do in the Basin!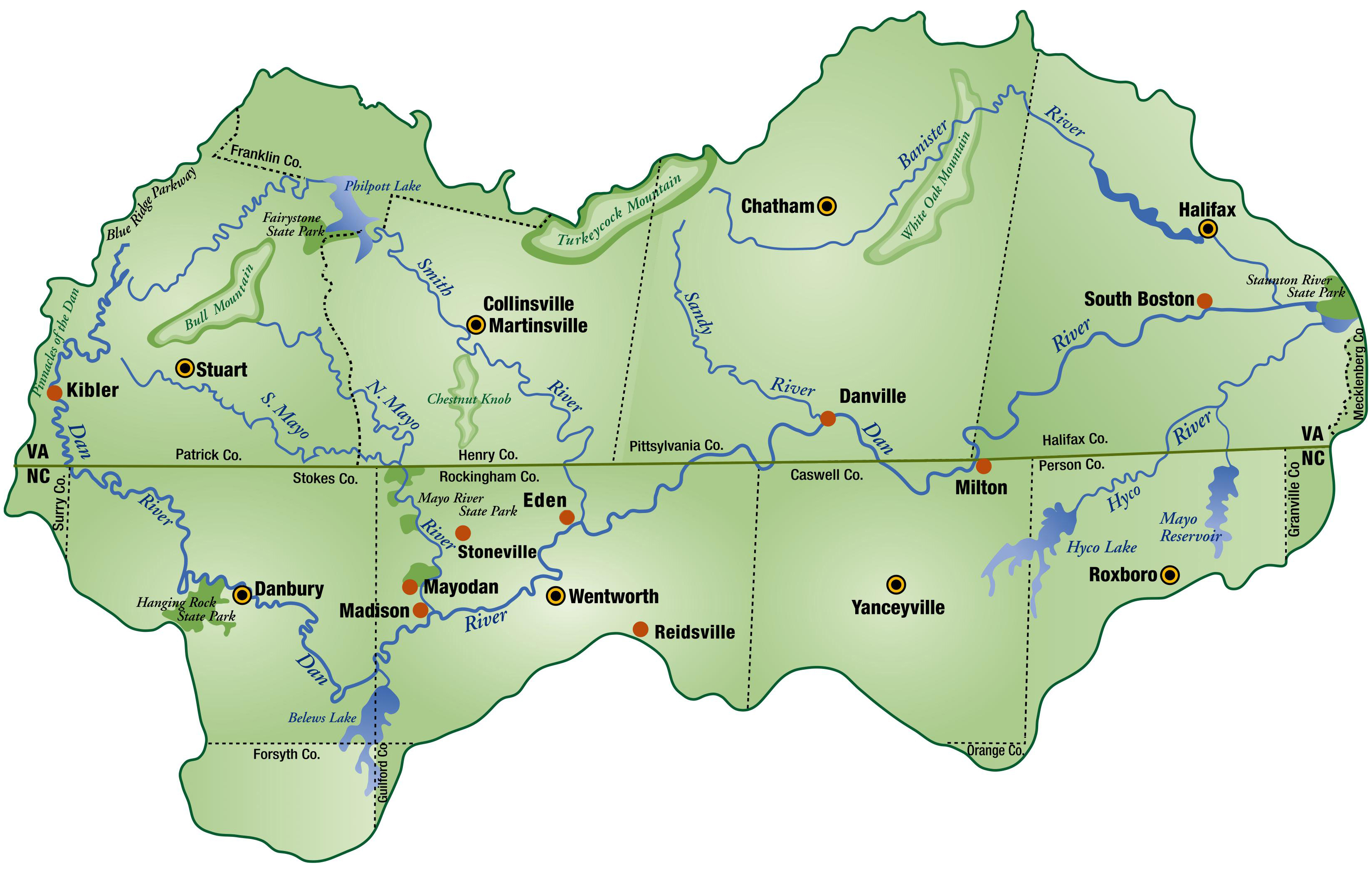 Did you know the Dan River crosses the NC and VA state lines 8 times? Visit St8 Crossings and find things to do throughout the Dan River Basin
Want to go camping? Check out 18 Places to Camping in the Basin
Check out Philpott Lake Blueway for a relaxing and educational paddle
Pick up a Martinsville/Henry County Historic Driving Tour Guide at the Martinsville-Henry County Heritage Center and Museum, 1 East Main Street, Martinsville, VA
Pick up a Caswell County Historic Driving Tour Guide at the Richmond-Miles History Museum, located at 15 Main Street, Yanceyville, NC or order online
Enjoy a paddle on the Dan, Smith, or Mayo: Rockingham County Blueway Guide
Find Fishing and Boating Info, Virginia Department of Game and Inland Fishing
Check out the Southern Virginia Wild Blueway
Explore Eden, NC - Small Town, GREAT Outdoors
Find out fun things to do in Rockingham County, NC
Visit Martinsville & Henry County, VA
---
Outfitters and Campgrounds