Calling all Creative People in NC and VA!
September 19, 2016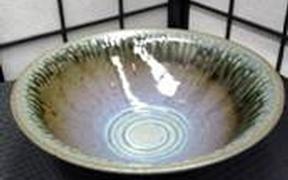 DRBA is accepting pieces for its 2016 Art in Nature Auction. Items should be inspired by nature, made from nature, upcycled/recycled or an experience in nature. You can donate artwork, jewelry, photographs, furniture, crafts - just about anything! The piece can be made by you or from your collection. You can also donate an experience like a weekend getaway, paddling trip, helicopter trip, etc. All proceeds from the Art in Nature Auction will help support the protection the Dan River Basin.
This is a unique way for artists, crafts people, hobbyists of all ages from North Carolina and Virginia to be promoted for their talent. You can submit one or more pieces to DRBA for consideration and those accepted, will receive a free ticket(s) to the auction and film festival. Learn more about DRBA's Art in Nature Auction.
Please email a PICTURE of the item and the DONATION FORM for consideration todrba.nc@danriver.org. Each piece requires a separate form. You can also bring your item to one of DRBA office locations for consideration. If you are interested in donating a nature experience, please call (336) 627-6270.
Please forward to friends and family!