Kids4Rivers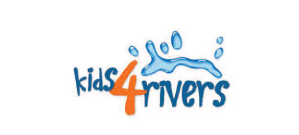 Kids4Rivers is a great way for kids to show they care about the forests, rivers and wildlife in their community. If they just do 3 simple things a month, they will help protect environment AND get a prize for participating. If they do it all year, they'll get a chance for a BIG prize and know they've made a difference for clean air, land and water...
---
October 2017



Smell the flavors of fall with pumpkin spice play dough!
Make some pumpkin spice play dough in fall colors, then go out to collect some seasonal items on a nature walk, and enjoy all things fall in this fun, hands-on activity for the family.
---

Make a Bark Owl Out of Things Found in Nature
Go out for a hike with the family and collect some bark, twigs, and acorns to make these adorable little fall accessories.
TO MAKE THIS CRAFT YOU WILL NEED
bark
acorns
twigs
pumpkin seeds
tacky craft glue or hot glue
DIRECTIONS
1. Collect bark, acorns, twigs, and seeds on a nature hunt with the kids. Be sure to collect all items from the forest floor.
2. Gently chip and break the bark into the shape of an owl.
3. Invite kids to glue 2 acorn caps to the bark to create eyes for their owl.
4. Next, glue a seed under the eyes to make a beak for the owl.
5. Glue the owl to a leafy branch and display!
---
Be a Citizen Scientist: Track the Monarch Butterfly
Every fall, a magical event takes place—the annual monarch migration to Mexico. Perhaps traveling over your own head right now—or clustered by the hundreds in a nearby tree—monarchs are on the move. By instinct alone, they migrate to mountain sanctuaries in Mexico where they've never been before.
We look on with wonder:
How do the monarchs know when to go to Mexico?
How do they know which way to fly?
How fast, how far, and how high do they travel?
Travel with the monarchs this fall. Find out what's known about these migration mysteries, and how much more we can discover.
Be sure to register and report your sightings at https://www.learner.org/jnorth/sightings/
---
TO GET YOUR PRIZE THIS MONTH:
Come by and share your Monarch butterfly tracking stories with the employees on Fridays, Saturdays or Sundays at the front desk of Smith River Outfitters in Bassett. Call if no one is in - they are often shuttling boats!
Smith River Outfitters
3377 Fairystone Park Hwy
Bassett, VA 24055
276-618-1457