Kids4Rivers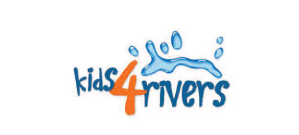 Kids4Rivers is a great way for kids to show they care about the forests, rivers and wildlife in their community. If they just do 3 simple things a month, they will help protect environment AND get a prize for participating. If they do it all year, they'll get a chance for a BIG prize and know they've made a difference for clean air, land and water...
---
April, 2017


Earth Day Clean Up!
You can either join one of the clean up events happening in your community or do one on your own. Just grab a bag and go out and clean up your yard or your neighborhood. Make sure to wear gloves and have a parent with you, not all litter is safe to pick up.
---
No FOG Down the Drain!
Fats, oils, and grease (FOG) can come from meats, butters, dressings and cooking oil. When FOG goes down the drain, it hardens and causes sewer pipes to clog which can run into a nearby stream or river, which affects our drinking water. So, put oil and grease in covered containers and scrape food scraps into the garbage and make sure no oil and grease goes down the drain.
---
What's Your Water Footprint?
You know water comes from the tap, but do you know how much water goes into your sandwich? Your gadgets? The electricity that powers them? With the help of your parents, learn about the water "hidden" in food, energy and the things you buy using the Water Footprint Calculator. you can also play with your answers to see how you can lower your water footprint.
---
TO GET YOUR PRIZE THIS MONTH:
Bring your Water Calculator Footprint score and show it to a Ranger at the Philpott Lake Visitor Center and you'll get a prize. While you're there, check out the marina, dam and trails in the park!
Philpott Visitor Center
1058 Philpott Dam Road
Bassett, Virginia