Kids4Rivers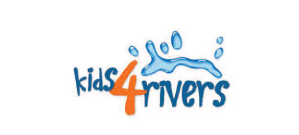 Kids4Rivers is a great way for kids to show they care about the forests, rivers and wildlife in their community. If they just do 3 simple things a month, they will help protect environment AND get a prize for participating. If they do it all year, they'll get a chance for a BIG prize and know they've made a difference for clean air, land and water...
---
August 2017



Ditch the plastic straw!
Next time you go out to eat, refuse the use of a plastic straw in your drink. You can drink directly from the cup or purchase reusable or paper straws. Most plastic straws are only used one time and have a detrimental impact on our environment. Marine life have had them stuck in their noses!
---

Ride Your Bike
Next time you're looking for something fun to do, gather up your family and go for a bike ride! Riding a bike is not only good for you, but it's good for the environment because you're doing the work to make it go, which makes it the perfect green activity! You and your family will enjoy the time together and being outside in nature. Be sure to wear a helmet!
---

Start a Nature Journal
With fall right around the corner, now is the perfect time to start a nature journal. This activity is perfect for any age! There are tons of ways to journal about nature; it's all about creativity. You can journal on your own, or as a family activity. This can also be a fun way to learn about different organisms that are in your own backyard. To learn more about nature journaling, visit https://www.plt.org/educator-tips/nature-journaling-ideas/. Be sure to start your journal this month to collect your prize - you will need to bring it with you and show it to our sponsor.
---
TO GET YOUR PRIZE THIS MONTH:
Bring your nature journal and show it to the employees on Fridays, Saturdays or Sundays at the front desk at Smith River Outfitters in Bassett. Call if no one is in - they are often shuttling boats!
Smith River Outfitters
3377 Fairystone Park Hwy
Bassett, VA 24055
276-618-1457