Kids4Rivers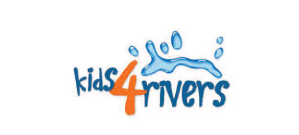 Kids4Rivers is a great way for kids to show they care about the forests, rivers and wildlife in their community. If they just do 3 simple things a month, they will help protect environment AND get a prize for participating. If they do it all year, they'll get a chance for a BIG prize and know they've made a difference for clean air, land and water...
---
June 2017


Trees as Habitats
With the help of your parents, observe a tree and learn about the different organisms that use trees as their home. Trees provide excellent habitat along streams. Click here to download the activity!
---
Visit a Local Park and Observe
Stop anywhere along a trail and have everyone stand very still (or sit) and close their eyes. The challenge is to see how many different sounds they hear and count them out on their hands. After about a minute, discuss what sounds people noticed. What sounds were heard that you would not hear in the city? What sounds were the same? Would we have been able to hear these sounds if we had not been perfectly still? This helps focus on things happening in nature. You can do a similar activity focusing on colors. Start by asking everyone to call out the first two colors that they see. Then, have each person look at one section of the forest, and without moving their heads, count how many different colors they see. Remember that different shades count as different colors. Be sure to take your picture while at the park to collect your prize!
---
Visit a Local Library
Visit your local library and check out a book about nature or animals. Read the book aloud with young children, or have your child read it to you!
---
TO GET YOUR PRIZE THIS MONTH:
Bring a picture of your visit to local park or trail and show it to the employees the front desk at Jones and DeShon Orthodontics in Martinsville. You will receive an age appropriate goody bag or items!
Jones and DeShon Orthodontics
25 Cleveland Ave Ste E
Martinsville, VA 24112