Sponsor a DRBA Event!

Sponsorship Deadline: November 9, 2016!
Questions? (336) 627-6270 or drba.nc@danriver.org
Started in 2002 by a small group of concerned citizens, the Dan River Basin Association (DRBA) is the only nonprofit organization that protects and promotes the Dan River, its major tributaries and our regional cultural treasures across 3,300 square miles in both Virginia and North Carolina. We do this through environmental education, outdoor recreation and stewardship programs for people of all ages and abilities.
DRBA's programs and activities help inspire economic development, improve the health of our citizens and protect our natural and cultural resources for future generations.
SYRCL is the creator of the Wild & Scenic Film Festival, the largest film festival of its kind in the United States. DRBA's partnership with SYRCL brings this film festival to our region for the very first time.
The Wild & Scenic Film Festival promotes community engagement while exploring environmental issues through an exciting and influential medium?film. And, it is a fundraiser for our work aimed to protect and promote the Dan River watershed. Also during the event, the Art in Nature Auction
spotlights North Carolina and Virginia artists and one-of-a-kind pieces created by, with and for nature.
Your sponsorship will allow DRBA to keep 100% of the proceeds of this event to continue our work in protecting our drinking water, our wildlife, our history and our economy.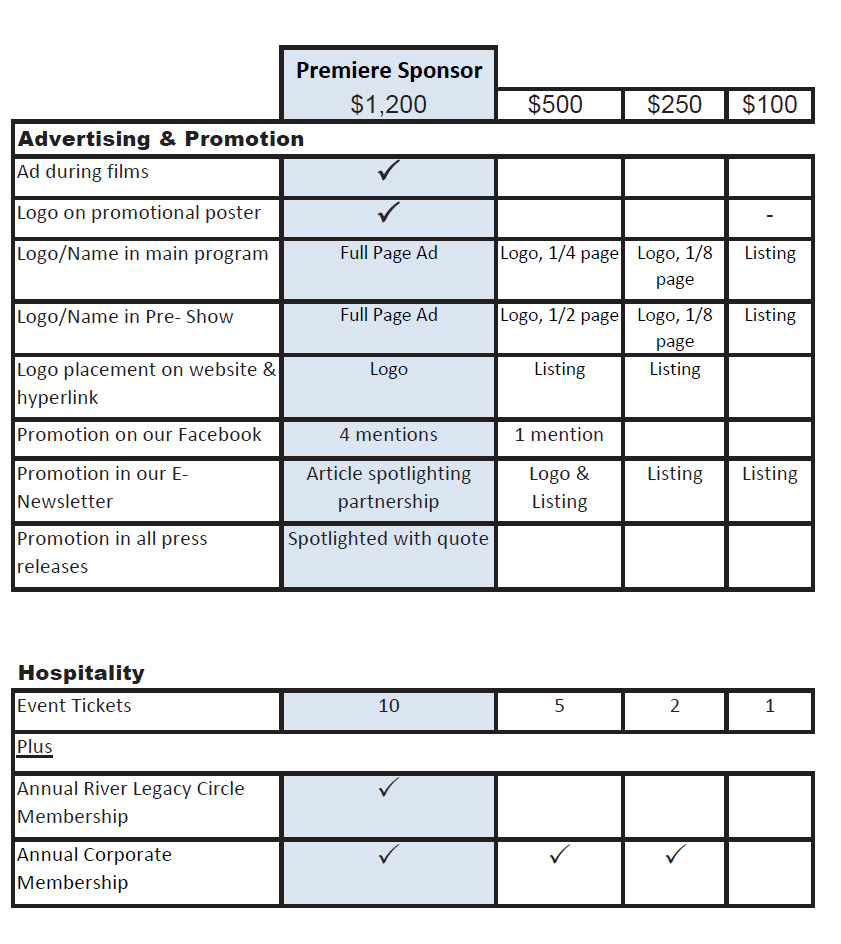 Click here for a PDF version of the event poster.