Dan River Clean-Up
July 20, 2019
10:00 AM - 2:00 PM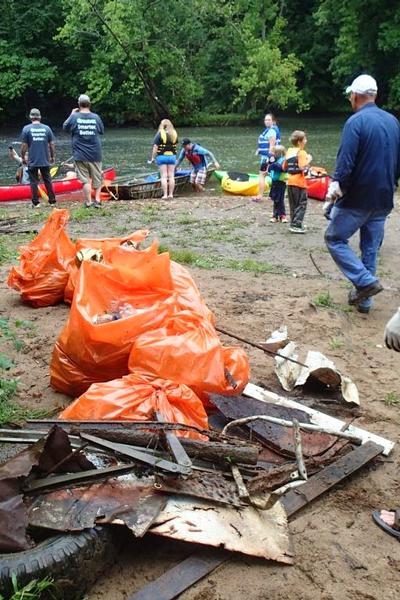 Come out and help us keep our rivers and streams clean! Only a few hours of your time can help save our wildlife, protect our drinking water and keep our local outdoor recreation economy strong.
On July 20, 2019 volunteers will clean a section of the Dan River from the Lindsey Bridge Access to the 704 Access in North Carolina. Please plan to meet at the Lindsey Bridge access by 10:00 am to set up shuttle at 642 Lindsey Bridge Rd, Madison, NC 27025
Volunteers are encouraged to bring canoes to assist with carrying litter/tires and kayaks for smaller items. Please bring lunch, snacks, water, dress for the weather, and be prepared to get dirty!
Participants will receive a free t-shirt as supplies last!
Recommended minimum age is 12 years old and should be accompanied by a parent or legally responsible adult.
The Lindsey Bridge Road Access is located at Lindsey Bridge, directly past Pine Hall Brick. For those traveling US 311, turn south onto Lindsey Bridge Road (SR1138) and follow the road for approximately one mile to the Access Point on the right.
This river clean-up is DRBA's support of the Dan River Race which will be held August 3, 2019. To find out more about the Dan River Race, click here.
In the event of high water level/unsafe conditions – postponement/cancellation notice will be issued on DRBA's Facebook page by Noon on Friday July 19, 2019
Questions? Please contact Wayne Kirkpatrick by email at wynbtyk@embarqmail.com or call 540-570-3511.