Smith River Summer Cleanup
August 8, 2020
9:00 AM - 1:00 PM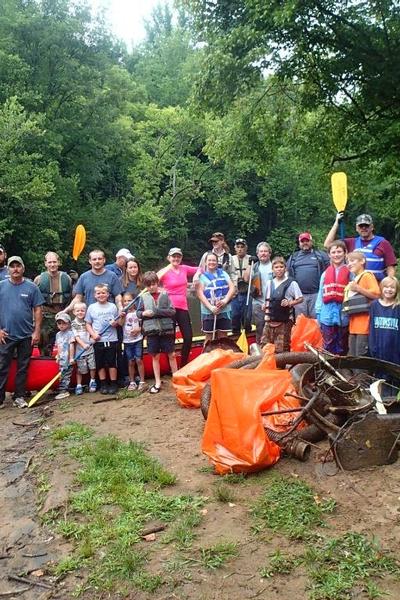 Smith River Sports Complex
1000 Irisburg Rd, Axton, VA 24054
Co-Sponsored by the Dan River Basin Association and Henry County, VA.


DRBA, in partnership with The Smith River Sports Complex, Henry County, Smith River Outfitters and Smith River Innovations will be sponsoring the annual clean-up of the Smith River from South Martinsville to the Sports Complex and we want you to be a part of the team.
We will meet at the Sports Complex River access parking lot where you can pick up trash bags and gloves and get information on where to go. Many of our usual river warriors will be there to help out and if you want to work from the land or the river, there will be a team and a location to join.
Wear appropriate clothes for the weather. You can choose land or water cleanup. Groups and individuals are welcome. Refreshments for volunteers. Bring gloves and pickers if you have them! If you have a canoe or jon boat and are comfortable on the river, we encourage you to bring it with you.
Questions? Contact Brian Williams, bwilliams@danriver.org
It has been a crazy year and through it all the Smith River has been a welcome distraction and that has helped us get through lock-downs and cabin fever and has felt the impact of increased visitation. The pandemic has brought more users to our outdoor infrastructure and this increase in use has some unfortunate consequences - larger volumes of trash.
Many paddlers, hikers and fishermen are always helping clean up the river each time they visit and every little bit helps but we still want to offer the chance for our river warriors to get together, social distancing and safely as possible, and cool off on a hot August day, while giving something back to the environment.
When you get to the Sports Complex to sign in, we will give you a place to go on the river or the land. We need a team starting at the South Martinsville and paddling to Frith Road, and we need teams from Frith road to the Complex. Additional sites for land based clean ups include Dupont Road, Frith Road, Marrowbone Creek and Fisher Dam and Eggleston Falls.
If you have a favorite section of the Smith anywhere else, please feel free to clean up that section and bring your results to the Sports Complex.
This year, we encourage groups that are getting on the river to bring multiple vehicles to use getting to the put in and take out locations as we will not be providing shuttle service for people. We can help you move boats as needed. We will do our best to help get you where you need to go.