June FSO - Paddle or a Hike!
June 4, 2022
1:30 PM - 4:00 PM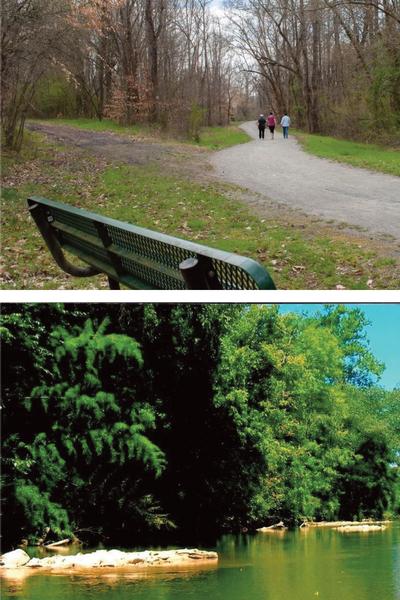 To celebrate DRBA's 20th Anniversary, we're hosting both a hike and a paddle starting at 1:30 pm after the morning event, the Annual Celebration. Location of each activity is below. Participants are asked to sign a waiver. The hike and paddle are free of charge and appropriate for most ages and abilities.

HIKE WITH US! Rockingham County, NC - Smith River Greenway
River Drive, Eden, NC 27288
Length: 1.5 miles; Type: Multi-use
This popular trail is paved and predominately level and smooth, extending between the Island Ford Landing and the Eden Family YMCA on Kennedy Street with a variety of interesting plants and wildlife found along the trail. The Eden greenway along the Smith River was a project of one of DRBA's founders, Mike Covey. The next phase of the planned city-wide system will extend the greenway up river beyond the bridge toward the Spray dam. DRBA thanks the late City of Eden Mayor John Grogan, members of the Eden City Council, planning director Kelly Stultz, Sam W. Smith, Inc., and the Annie Penn Community Trust (now the Reidsville Area Foundation) for making the greenway a reality. A special thank you to the City of Eden's Cindy Adams, who has made some amazing improvements at the Greenway!
https://www.google.com/maps/place/River+Dr,+Eden,+NC+27288/@36.5024137,-79.7571761,356m/data=!3m2!1e3!4b1!4m5!3m4!1s0x8852eab0b1429bff:0xc55d55907257ef24!8m2!3d36.5024137!4d-79.7561181 GPS: 36.502284, -79.755882
OR PADDLE WITH US! Dan River, Rockingham County, Leaksville Landing
1.25 miles from Leaksville Landing to the Wildlife Access- Type: Hand Carry, Metal Steps
Located on South Hamilton Street, the access is the site of batteau landings built in the early 1800's that established Leaksville as river port. At extreme low water the timbers can be observed. The downstream trip takes you by the stone bridge pier from an 1800's covered bridge, then by the confluence with the Smith River before you arrive at the Wildlife Access, on your right.
https://www.google.com/maps/place/36%C2%B029'07.8%22N+79%C2%B045'48.7%22W/@36.4851877, -79.7636363,356m/data=!3m1!1e3!4m5!3m4!1s0x0:0x7d31089c564c2aa0!8m2!3d36.485509!4d-79.763529 GPS: 36.485715, -79.763958
For more information: Tiffany Haworth thaworth@danriver.org or (336) 627-6270