Wild & Scenic Film Festival
December 3, 2022
5:00 PM - 5:00 PM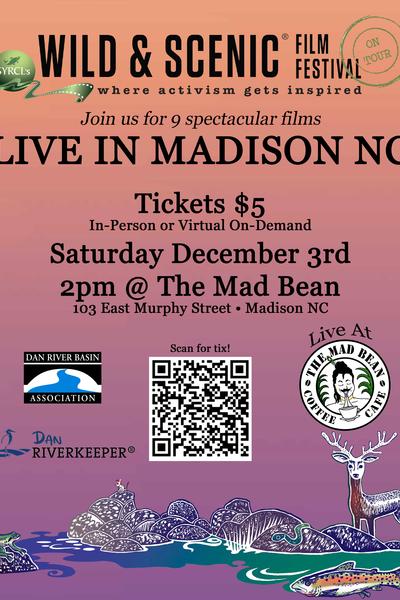 Dan River Film Series - This is last event of the year!
December 3, 2022
Join us for NINE! films from around the world - in-person and/or on demand from your couch - at the 2022 Wild & Scenic Film Festival!
Tickets are $5 - to view at your convenience at home and/or come out and join others at the film party at the Mad Bean in Madison, NC!
For just $25, you get a ticket AND an awesome film event t-shirt!
Buy your ticket now and get an extra film emailed to you in November!