Water Protector Certificate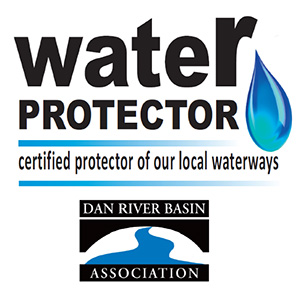 The Water Protector Certification recognizes homeowners and businesses who are successfully taking steps to improve water quality by reducing the amount of storm water and pollution leaving their property. Becoming a Water Protector is a simple way to help protect the Dan River basin.
While you may not be able to see a waterway from your home or business, your actions still impact the Dan River and its tributaries. Every time it rains, fertilizers and herbicides, bacteria from pet waste, chemicals and sediment flows from your property into local waterways. This pollution results in everything from cloudy water to algae blooms and can make our waterways unsafe for swimming and fishing.
---
Anyone in the Dan River basin can become a Certified Water Protector!
Click here to complete the Certification Application online.
Or, if you prefer, you can print the
Certified Water Protector Application
and submit via mail to the following address.
Dan River Basin Association
413 Church St., Suite 401
Eden, NC 27288
---
Once you complete your application, you may send it with your payment to: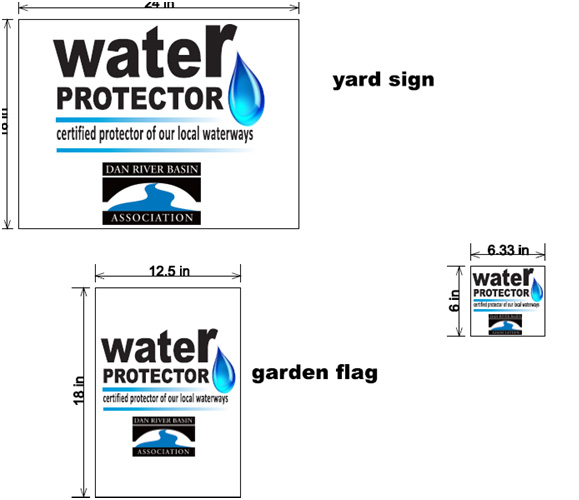 Dan River Basin Association
413 Church Street, Suite 401
Eden, NC 27288
We look forward to hearing from you!